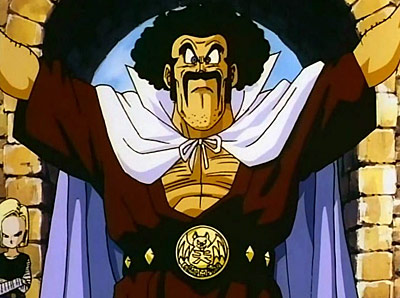 Hey everyone!
It's that special time of the year again. That time of excitement and uncertainty. Of high expectations and fear of short comings. Of anticipation and eventual cathartic release.
No, I'm not talking about some school dance with that girl you hope to get further than awkward hand holding with. I'm talking about FanZ Spoiler Season!!!
That's right! Today I thought I'd kick off the spoiler season for this blog the only way I know how: with a taste of victory!
Diamonds are Forever, But Gold is for Champs
For those of you who might not know, I run an event in the Dragonball Z Octgn League Facebook group called the World Martial Arts Tournament. Like the tournament in DBZ, the event is set up into brackets, with single versions of characters facing off to see who the current reigning champion will be.
It's the only event guaranteed not to produce mirror-matches for its participants and is a great way for players to experience different MPs and test out new decks that they've always wanted to try but couldn't in a more heavily competitive environment.
We are currently winding down our second FanZ version of the event, and so I thought what better card to preview than the WMAT Champion Belt itself!
Now while Wayne "Dakid" Bettis is our current reigning champion in the FanZ WMAT, and currently working on becoming the first two-time back to back gold winner; I think we all know someone who has already beaten him to the punch. Though much like Dakid, he is totted as "the people's champ", and truthfully we can't help but cheer him on as he notches victory after victory into his belt.
That person is, of course, Mr. Satan!
The Only Belt Fit for a Champion
With consecutive wins at the 24th and 25th World Martial Arts Tournament, Hercule has done what no other Z Warrior has been able to do. Not only has he won the gold twice, but he has done so in back to back tournaments: quite an impossible feat worthy of praise and adoration, if one were to ask this admiring fan.
So it's safe to say that because of this heroic effort no one else is truly worthy of wearing the gold but our hero (and savior of the planet, I might add), Hercule. It should come as no surprise then that he'd be sporting the gold-plated accessory as his new Named card for Revelation.
Now before we get into my thoughts on the card itself, I do want to preface by saying I was very much hoping that the belt would be available to every MP in the game. My hope was that I would be able to make custom versions of the belt to give away to our WMAT format champions with an image of the MP they had used to claim victory. In a perfect world this would have panned out. But even with that out of the question, it shouldn't detract from the card itself that we are about to see.
So let's take a look:
There's a lot to take in about this card.
First, let's address the elephant in the room by saying that 99 Endurance seems… a bit excessive. Clearly while no one can defeat the champ, this might be just a tad bit overboard. But perhaps it will finally help push Hercule to that pinnacle of champion we have all secretly been hoping for since his introduction in Awakening.
Next, we finally have an attachment worthy of tutoring for the champ. While playing it as a Setup and activating it is still a completely reasonable thing to do, having access to Unleashed for this incredible card might make it rather appealing for certain builds of the champ.
Another impressive point about this card is the fact that your opponent cannot banish or destroy this card once it has hit the field. So whether we are waiting to activate it at the best possible moment, or it's already attached to us, they haven't earned the right to touch the gold, meaning it's here to stay for as long as we want it to be.
Of course, the effect of the card's activation is also something to note. Similar to Hercule's Grand Entrance, this card allows us to search for an Ally, play them and use their power for the remainder of combat, regardless of the champ's current power stage. This could very well be another great tool at the Champ's disposal should he find himself an Ally based deck to explore.
Finally, we have the incredible ability (as an action during combat) to discard a card from our hand in order to search our Life Deck for a Named card and place it into our hand. This has me very excited at the different implications this could mean for our champ.
First, while on his early levels, we are now able to search our deck for Hercule's Dynamite Kick not once, but twice in the same combat! I personally have been toying with a Hercule stagelock deck for some time now, and while its current version has been running Black Devious Mastery for the hand control, I may have found the perfect reason to step out of the Stone Age and into one of the more interesting Masteries the style has to offer. Being able to do 8 unstoppable stages guaranteed each combat is something that I very much look forward to testing in my immediate future. Not to mention, we now have a way to search our deck for Dynamite Kick while we are on our higher levels; something we just couldn't do before!
Second however (and possibly more intriguing), is what this could potentially mean for our champ in the upcoming set. Why give him an ability he already has access to…? Unless he won't have access to it! While I have no real proof to back this up, it does seem awfully suspicious that he's been given this to add to his arsenal. Especially at the last real opportune time to update him as an MP before he begins to fade into the background in order to let these lesser heroes take center stage. Highly suspicious if one were to ask me.
The Champ is Here!
And that's our preview for today!
I hope you guys are as excited for this set as I am! With so many new things to look forward to (new Masteries, new MPs, traits matter cards, etc), this set is primed to change the way we play the game for quite some time.
I know I personally can't wait to see just what it all has in store for us! So stay tuned as preview season unwinds. I'll be throwing up my first impressions articles for the different MPs and Masteries, along with any other thoughts (or potential previews) that arise throughout the season.
Until next time, FanZ Warriors!